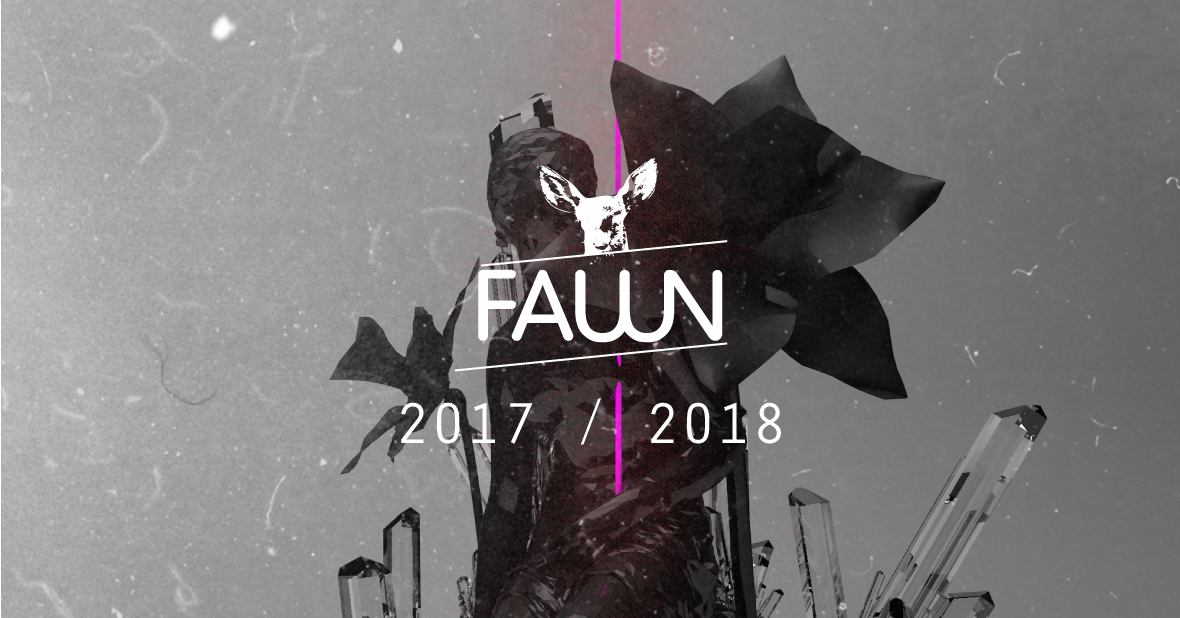 FAWN 2017/18 Party!
January 21, 2018, 2-6pm
The Smiling Buddha
(961 College St, Toronto)
~ Pay By Donation ~
2:00pm – doors
2:30pm – Castle If
3:30pm – FAWN performance
ft.
Acote – modular synth
Mary-Dora Bloch-Hansen – dancer
Adam Scime – double bass
Darren Creech – keys
Jonathan MacArthur – tenor
Amanda Smith – director/designer
5:30pm – auction closes
6:00pm – all done
Anytime and every time, we want to show you a good time. So, on January 21st, we at FAWN Chamber Creative have decided to throw a day party at The Smiling Buddha to kick off the upcoming projects for their 2017/18 season. We're going to start the event with a special opening performance by Castle If, whose work is described as retro-futuristic "cosmic exotica" inspired by the strange sounds of the synth pioneers that forged electronica. As one of the leaders in Toronto's synth scene, she's bound to impress! As the main event, we'll be giving you a sneak peak into one of FAWN's newest music-theatre projects as part of our Convergence Series, featuring a collaboration between modular synth artist Acote, dancer Mary-Dora Bloch-Hansen and the FAWN Team.
During the event, there will be a silent auction with a number of interesting prizes for you to get your hands on. This is just one of the many ways you can help FAWN with our fundraising efforts to ensure our innovative projects and artists get supported.
Keep up to date about the event on the Facebook event page here:
https://www.facebook.com/events/203711103539051/


FAWN's posters and logo art
is designed by
André Edwards-Roderique.